About Us
Magifra embarked on a three-year journey through the west coast of China on foot, planting seeds and harvesting the berries with bare hands; all with the sincerity of dedicating the best berries to our friends and families (or loved ones). The climate of Xihai, along with our insistence on pesticide-free methods, provides the best, safest and cleanest environment for cultivating organic wolfberries (Goji).
Magifra's persistence on the cultivation method of wolfberries (Goji) starting from irrigation, nurturing, harvesting, followed by promotion and sale, has cumulated a considerable amount of energy from nature. Akin to how we need the right humidity, water availability, temperature and people when cultivating wolfberries (Goji).We firmly believe in adopting methods that are aligned to nature as much as possible, respecting the gift that was given to us from nature.
Our packaging uses royal gold and red to symbolize the Gogi berries. These colors perfectly communicated our motto – health, energy, joy, and exemplifies our image of passion.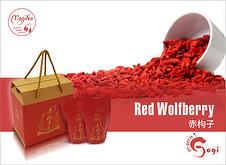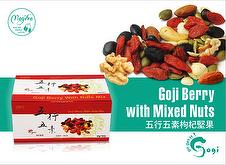 Basic Information
Company Name:

MAGIFRA INTERNATIONAL LTD.

Business Type:

Distributor, Exporter, Importer, ODM, OEM

Year Established:

2014

Brand:

Magifra

Main Product:

Organic Goji Berry, wolfberry related food, cake, snacks, Chinese wolfberry vinegar, Nuts mix Custom roasted coffee beans Drip coffee for hotel and retail

Main Export Market:

ASIA, AUSTRALASIA, EUROPE, N-AMERICA
Certification
Company Certification:
Product Certification:
Official Records
Official Records from Taiwan International Trade Shows
2019/06

Taipei International Food Show

Booth No.: C0635

2018/06

Taipei International Food Show

Booth No.: A0122
Taiwan Product Magazines
2019
Contact Information
Owner:




Contact Person:




Phone Number:



Business Phone Number:

+886-4-24390218 EXT 13

Company Fax Number:

+886-4-24390318

Office Address:

Office Hours:

Monday-Friday 9:00-18:00

Company Website: